Product
Narrow Width Slitting Machine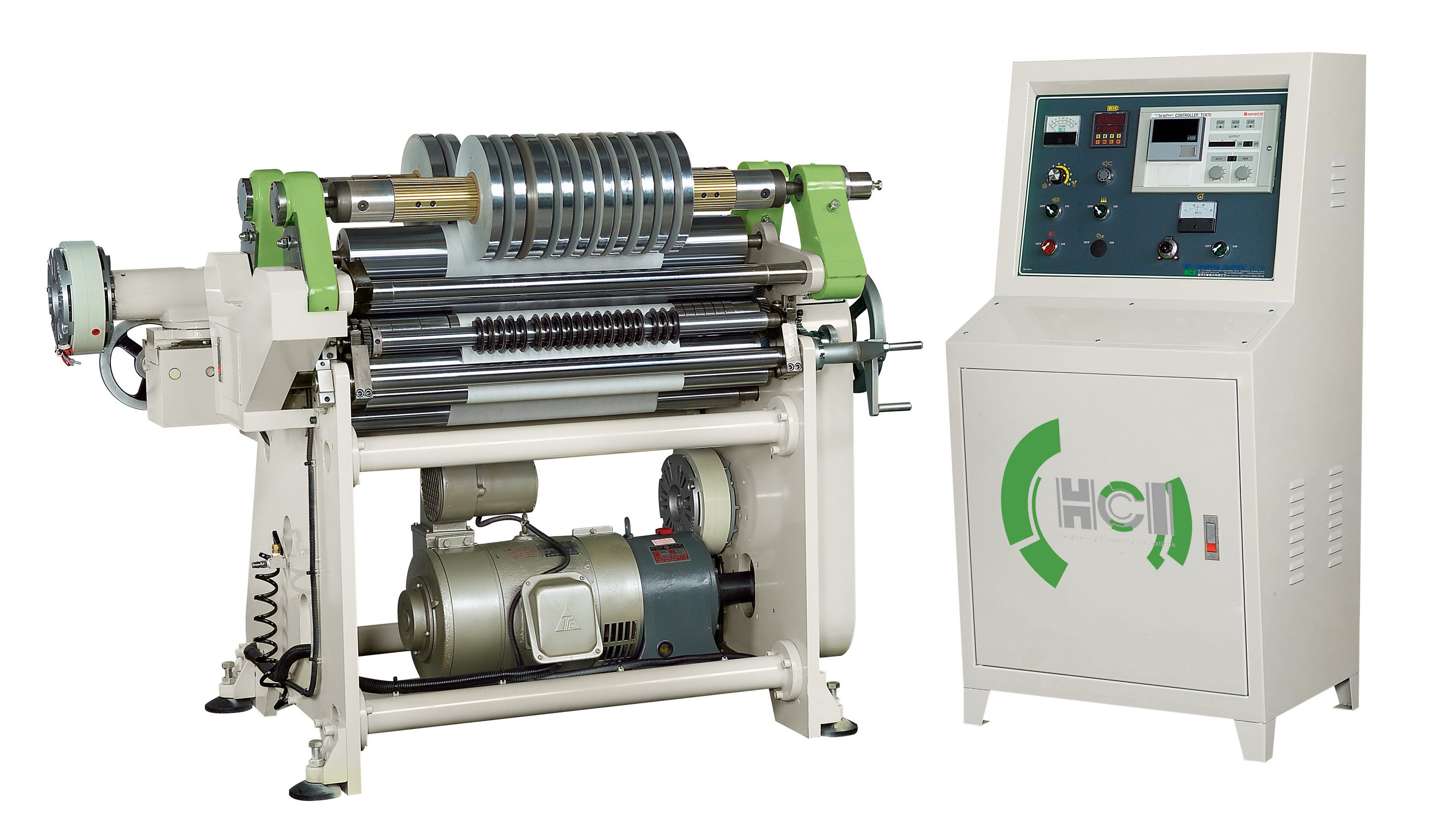 Narrow Width Slitting Machine
Product ID: FSL-J
For all kinds of high grade thin paper, cellophane, plastic film, and aluminum foil. Especially suitable for positive, and negative foils of condenser and electrolyze paper. For slitting electronics, computer and optical materials, film roll and foil roll.
Features:
Unwinding Section

This compact design occupies minimal floor space.

Swing out & fixed type unwind stand with 3" air shaft. Single operator is required to manipulate and load the parent roll.

The rollers are tightly arranged to decrease tolerance of cross and longitudinal winding of material.

Slitting Section

Shear knives cutting method.

Rewinding Section

The speed can be easily varied to accommodate tension difference caused by the changing diameter of the winding material.

The winding and feeding motions are driven by a universal satellite gear transmission.

Equipped with meter counter which can stop the machine automatically when preset length reached.

Optional Accessories

Unwind tension auto controller with load cell sensor.

Rewind tension auto controller.

Vacuum type trim disposal system.

Special size of rewind shaft.
See more complete detail
| Specifications | FSL-J600 Narrow Width Slitting Machine |
| --- | --- |
| Mechanical Speed (m/min) | 0-100 |
| Unwind Stand | Shafted & Flxed Type |
| Unwind Core Inner Diameter | 3" |
| Unwind Web Width (mm) | 200 - 600 |
| Maximum Unwind Diameter (mm) | 500 |
| Unwind Tension Control | Magnetic Powder Brake |
| Slitting Techniques | Shear knives |
| Rewind Core Inner Diameter (mm) | 40 (Or Request) |
| Minimum Rewind Web Width (mm) | 10 (5mm On Request) |
| Maximum Rewind Diameter (mm) | 270 |
| Rewind Tension Control | Magnetic Powder Clutch |
Slitting Machine Showroom
Contact Detail
| | |
| --- | --- |
| Contact: | Alan Ho |
| Address: | 26, 7th Road, Taichung Industrial Park Taichung Taiwan (ZIP Code 40755) |
| TEL: | 886-4-23590632 |
| FAX: | 886-4-23590710 |
| Email: | alan@hci-tw.com.tw |
| URL: | http://www.hci.cc |
| ZIP: | 40755 |